7 Easy Ways to Improve Your Website Security Before Sh*t Hits the Fan
< Back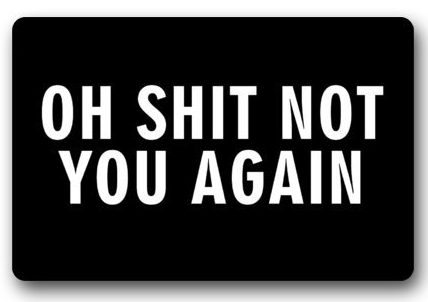 Trust us, we know what it's like to get overwhelmed by the ins and outs of running a website, and that's without even considering the issue of online protection. While it's easy to keep bumping your website's security to the bottom of your to-do list, addressing it is one of the most important things you can do for your company and your own peace of mind. A website infected with malware can damage your brand, your reputation and as a result, your livelihood.
No matter the size of your brand, hackers don't discriminate — they can and will trawl the web looking for vulnerable websites to target. With over 50 million sites hacked every year, there's a real chance of it happening to you. Learn how to give yourself the best safety net against hackers with our top tips on website security.
Always check for updates
It's incredibly simple for website security to be compromised due to outdated software. Hackers are constantly on the lookout for ways to exploit security flaws in popular web software, which is why it's important to update as soon as a new plugin or CMS version becomes available. All software on workstations must also be regularly updated, as infected workstations could compromise other systems.
Be strict on access
Guilty of using the "admin/admin" login and password combination to access your website? Administration access is an easy way for hackers to get to your precious data, especially if you're using predictable usernames and passwords. Make sure to create complex login credentials, limit the amount of login attempts within a certain timeframe and never send login details by email in case an unauthorised user has gained access to the account.
Look into a web application firewall
A web application firewall (WAF) is a security control method that acts as a gateway between your website's server and the data connection. Most WAFs these days are cloud-based and work by reading every bit of data that passes through the firewall while filtering out unwanted traffic, including spammers and bots. They're a fantastic way of adding an extra level of protection to your website.
Use a secure host
There's no point in working to improve the security of your website if it's built upon shaky foundations; using a secure host is high-priority when it comes to website protection. Ensure the host you choose is conscious of threats to website security, and offers backups of your data to a remote server. Increase convenience for yourself by choosing a host that offers ongoing technical support.
Invest in anti-hacker website protection
Investing in website protection is one of the most vital preemptive steps you can take to ensure the safety of your website. SiteGuard's Protect program performs daily malware scans, meaning that any threat to your website can instantly be eliminated alongside the risk of hackers.
Backup, backup, backup
In the unfortunate event of your website being infected with malware, a reliable way of fixing the issue is restoring your website's content from the most recent backup. This is more of a damage control measure rather than a preventative step, but serves as a reminder of the importance of frequently backing up data locally and offsite.
Encrypt your login pages
SSL is used to establish a secure, encrypted connection between your website and a visitor's web browser. This is a priority if your site processes payments or deals with sensitive user data, including credit card details, social security numbers and login credentials. An SSL certificate also assures visitors that you take their privacy and security seriously.